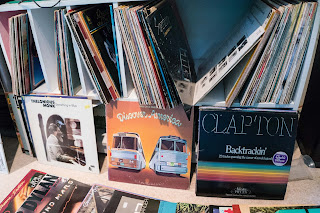 Any Offers? – Only 137 Vinyl albums left
After a long gap I'm back on the music trail. Most of the vinyl has been sold via Gumtree and Preloved websites. There's still 130+ albums left – many I consider great, but obviously not everyone agrees otherwise they'd have gone by now.
Not everything can be replaced by CD unfortunately. I'm continuing to work my way through the original list of LPs and look for equivalent CDs at reasonable price. Most come 2nd hand from Amazon.
The process I set up some years ago works well (see old posts here). CDs are ripped in the lossless format FLAC and stored on the server.
After some trials I chose DBPowerAmp software which works very effectively. A small one-time license fee gives access to several databases of music metadata which can automatically provide track lists and album art and verify good encoding of the music. It will also dynamically assign directory and filenames based on the metadata.
The FLAC source is made available to the old hifi amps around the house through the wireless music system from Logitech. The software runs on the same server and interfaces using Squeezebox Touch units which connect to the amplifiers as an external source.
As a second step I make a MP3 copy also on the server. This is available to the software that manages various Apple ipods including the one used in the car.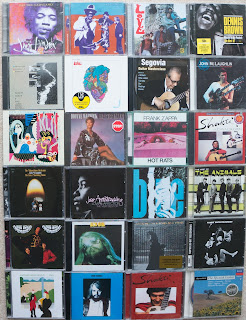 CDs ripped to FLAC format then archived in the loft!