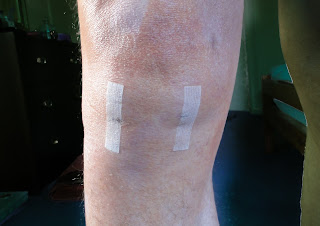 Consultant Sean O'Leary gave 5 anxious customers an early Christmas present by adding a Saturday morning to his busy operating schedule. Getting a knee-jobs done just before Christmas week meant his lucky patients were excused Christmas shopping.
At £640 each for the 20 minute procedure O'Leary boosted his Christmas funds and, despite oversleeping, he himself was free to join the happy shoppers in downtown Reading after lunch.
The consummate skill of this surgeon will mean than at least some of the rogue knees will be back in action for the New Year sales.
Find out more about knees in Reading at this web site!

arthroscopy arthroscopy arthroscopy