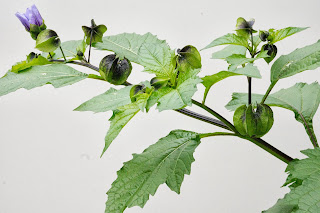 Following the completion of the Greenhouse Project (see earlier post) I contact my favourite seed supplier and ordered their lucky dip. If you survey the catalogue of Chiltern Seeds you can imagine that their lucky dip contains some unusual items.
I bought a pack of 'lottery mixture' which contained lots of seed – maybe 700 or so.
It was late in the season to start germinating seeds for this summer but nevertheless I set to it and obtained many young plants for my efforts. As a gardening novice however I've no idea what I have grown.
This is one of the most remakable specimens. As soon as it left the pot for the flower bed it shot up. But what is it?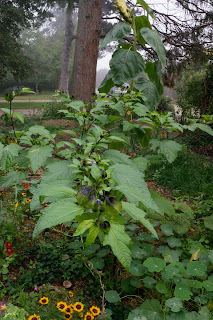 If you click on the picture you can zoom in for a closer look!