The stinging nettle as food has always intrigued me, but upto now their handling has been a mystery. 'Young shoots' are usually required but, as I remember, new or old they always sting. And so, year after year, I have postponed trying them.
Well, this spring I assigned a couple of hours to nettle research and handling – resulting in nettle soup and nettle bread.
The trick in handling is to use gloves of course . Picking nettles in April – any will do. The big bunch in the picture came from one corner of the garden and yielded around 400 grams of leaves.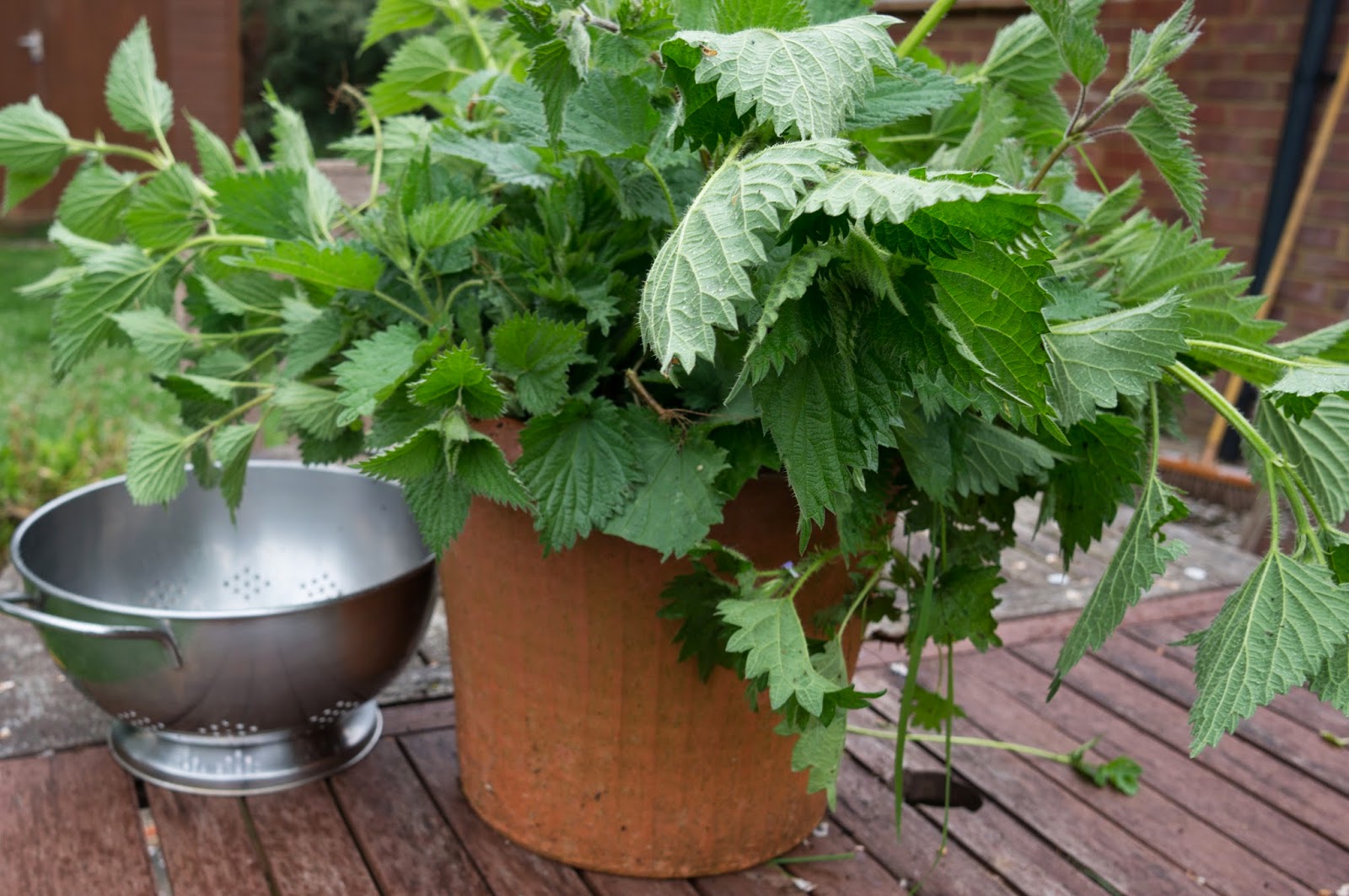 After picking swap gardening gloves for Marigolds and wash in cold water before stripping off the leaves and draining in a colander. The more-or-less dry leaves are then put in the microwave 200gm for 2 min on full power to reduce the stinging potential. After this they can be handled with bare hands and easily chopped to make ingredients.
Nettles are supposed to be a good source of iron. But then look here – there's loads of other stuff too calcium, histamine, serotonin (this seems like fantasy to me). Mature nettles contain upto 25% protein apparently! Here are some information videos, including one with a man describing his harvest of nettle roots 'sold for $10 a pound' to make prostate medicine. And here is a 'traditional' nettle eating competition from Dorset held at the Bottle Inn, Marshwood, Bridport, DT6 5QJ (the 2014 event is due on June 7th).
So for nettle soup I recommend Darina Allen's recipe, but go easy on the cream which robs the subtle nettle flavour. I replaced the chicken stock with a strong fish stock, mmmm tastey!
For the bread use about 300 gms of roughy chopped leaves and mix into the dough. I used 60% wholewheat flour; probably a larger proportion of white will let the subtle flavour of the nettles shine through more.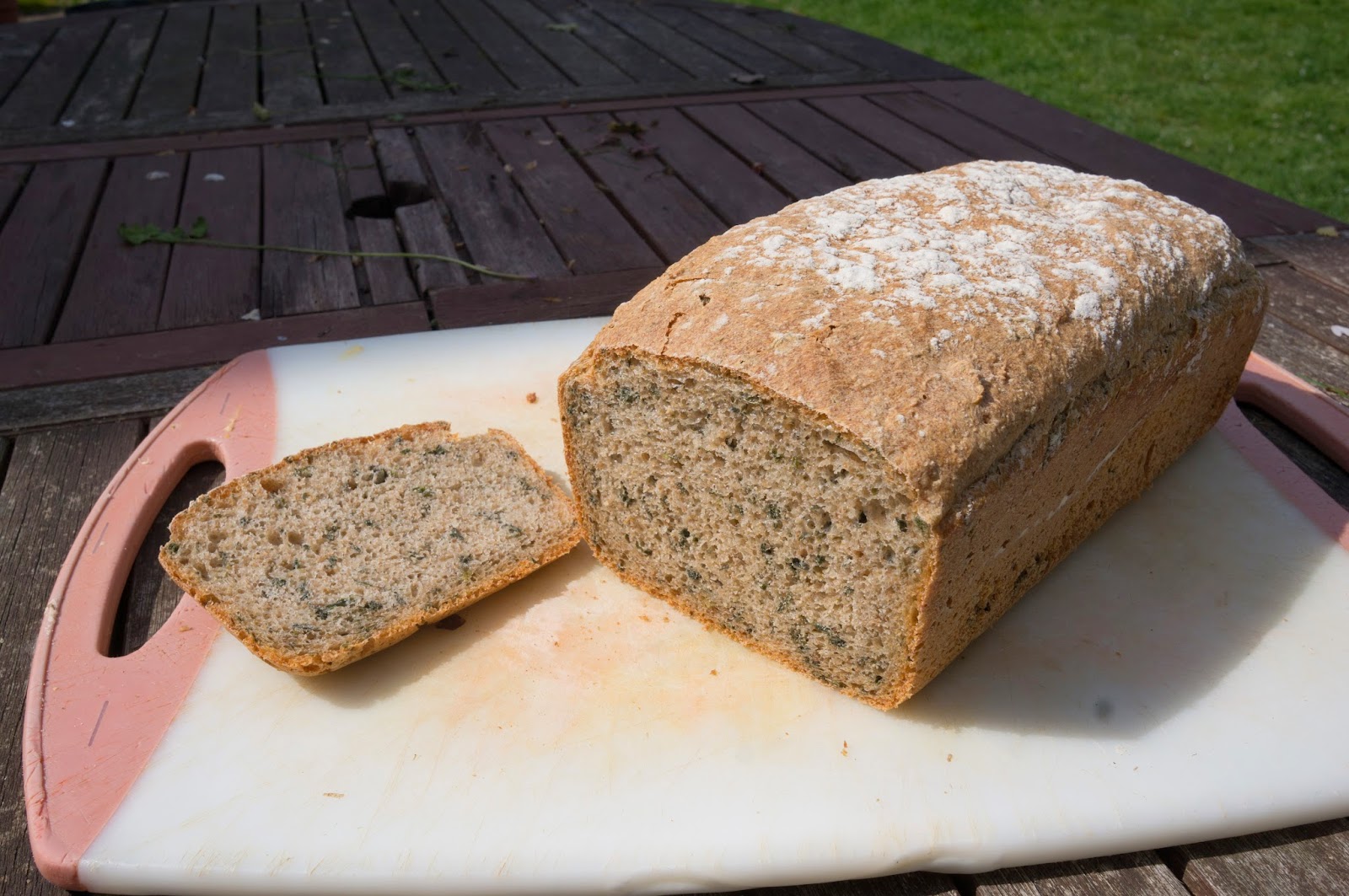 The leaves turn dark in the baked loaf and the flavour is not very pronounced. The loaf above has about 220gm of leaf, probably too little.