Morar is just one of 13 starting point for the TGOC and here like at the others signing out can happen from 9am on Friday until sometime on Sunday.
There were about 20 names on our list and when I got down at 9 oclock 4 or 5 signatures were already done.
I headed off with Bristol Bob down the lane beside loch Morar. The thick grey cloud ahead of us became less threatening as we got closer and soon there was some sunshine and eventually a bit of blue sky. The view behind us included the mountains on the Isle of Skye and Egg and Rum were clearly visible. Ahead a jumble of mountains some of the tops covered in snow.

This is a day of 2 halves. The first half part road then track follows the edge of the loch. The path ends at the tiny settlement of Tarbet which is normally reached only by boat. Here our route goes pathless up onto a ridge.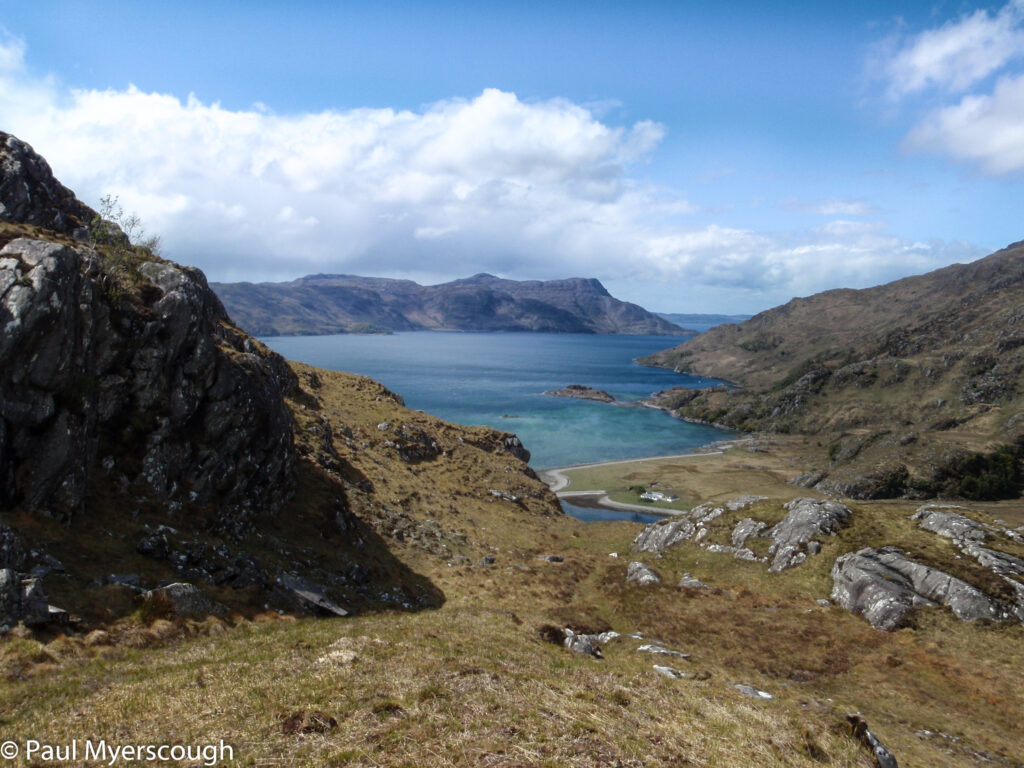 Bob found a lochan to his liking and decided to pitch his tent for the night. I was well short of my target 7 km further on so I continued for another hour or two along the trackless ridge with views of loch Morar on my left and Loch Houn on the right.
Eventually I realised that the next valley was not reachable so I too found a lochan to my liking and tried to shelter my tent nearby from the driving west wind.
This was the first time to use my new Oook inner tent which combines a groundsheet with a midge proof space above it. If I had time for a test run I would have remembered how slippery the Silnylon material used for the floor. I spent an uncomfortable night with my sleep mat sliding downhill away from me.
Sent from my mobile