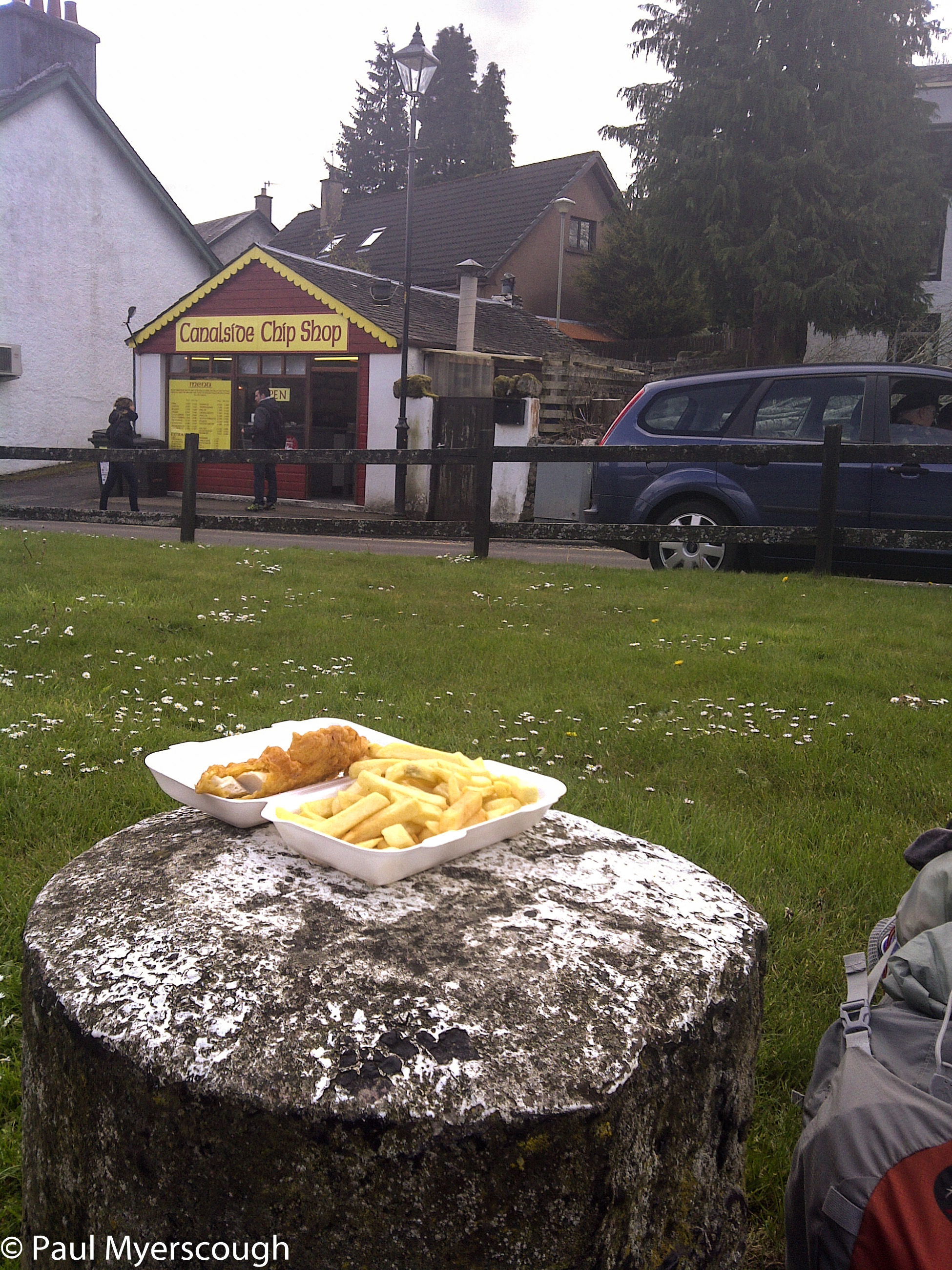 The Great Glen Hostel has good facilities and it was possible to do some washing and drying as well as access the internet.
The Great Glen Way follows the Caledonian canal at the point, and I joined it to Fort Augustus at the end of Loch Ness.
One of the first sights at Fort Augustus is the multiple locks which in 5 or 6 steps lower boats down to the level of the Loch. Across the lock is the bright yellow signage of the fish and chip shop just powering-up for lunch time. 'One fish and chips and a cup of tea please!'
From here there's a quiet valley heading east towards to one end of the desolate area called the Monaliadth. There's a pleasant and little used path which winds its way above the water course through the birch trees that border the steep banks.
At a certain point the river swings round to the north and here, by some ruins is some reasonable camping.
This is the point to commit to the Monaliadth or choose a shorter easier route. I took the former.
I was rewarded that night by a well kept but perilously ancient and worn wooden hut to spend the night in.
Sent from my mobile