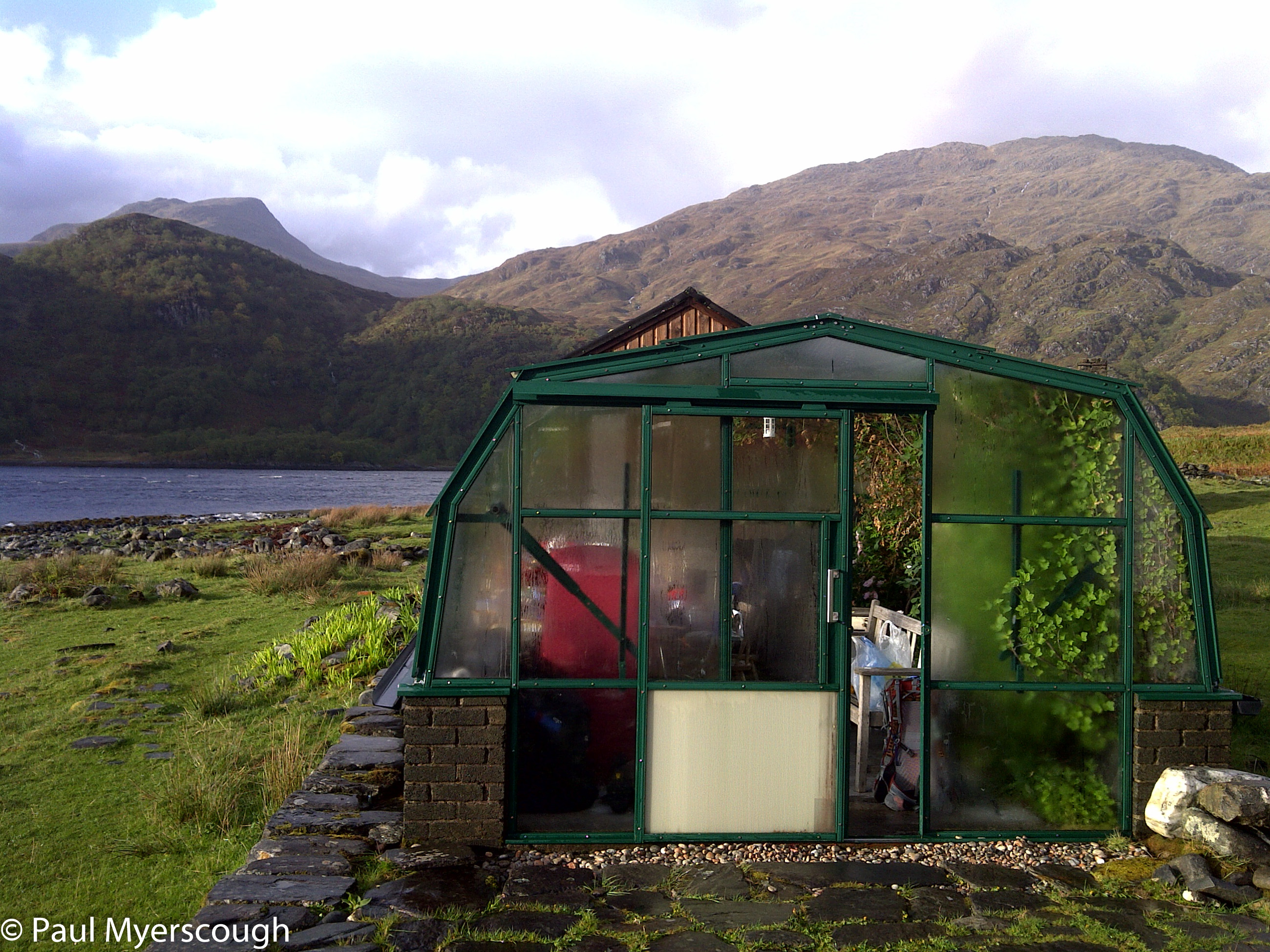 Morning came with no let-up in the weather.
We had been asked to prepare 'foul weather alternative' routing. Both my routes for day 3 started with the pass over to the next valley Glean Unndalain
This pleasant path had many swollen streams crossing it. The bigger ones to be waded in Crocs. In fact every part of every path was a major stream with water rushing down in all directions!
The whole rigmarole of taking off gaiters, boots and socks, and putting them on again after a crossing easily takes half-an-hour. One crossing was impossible and required retracing my steps re-crossing the river higher up and then negotiating pathless on the other side of the narrow valley. A 90 minute walk became 4 hours or more.
My planned trackless ridge route was out of the question with high wind. My FWA followed a 'very pleasant' path round the edge of the Loch from Barrisadale to Kinloch Hourn, so this was the way I went.
Of course many rivers and streams empty into the loch and pass over the coastal footpath, so this route was tremendously challenging with very slow progress.
By 6 or 7pm I had been walking for almost 12 hours. My boots were full of water. I was soaked through. I came over a small headland and looked down on a small plantation of pine and a patch of level ground near the water with a building. I had to stop.
There was no-one home only a group of deer sheltering under the trees. All the buildings were locked except for a green house. With old furniture and blooming and fragrant pink roses and currants and herbs this seemed of recent solid construction. This was just as well as that Sunday night the gale was intense.
I sheltered there until morning.
Sent from my mobile